Libraries and Museums
Delphi Public Library
Main Branch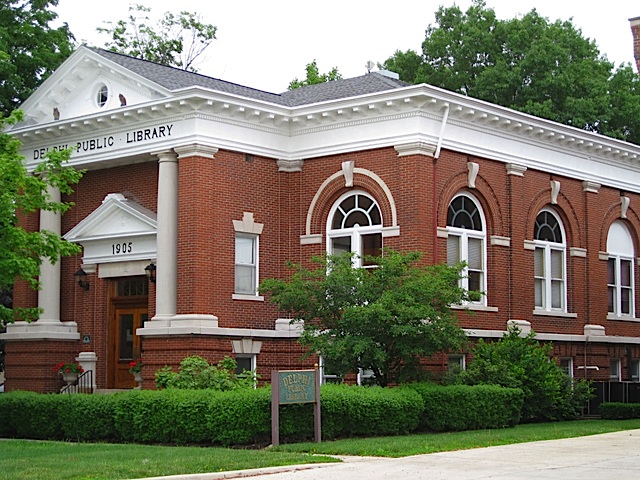 Located at East Main and Indiana Streets, the Delphi Public Library is a Carnegie Library built in 1905 with neoclassical revival styling. Its external beauty is matched only by the quality and depth of services it provides to Delphi and Deer Creek Township residents. From story hours to book clubs to cinema nights and more, the library is a hub of activity for all ages.
Director, Portia Kapraun
222 E. Main Street
765-564-2929
https://www.delphilibrary.org/
Northwest Branch
Located at 164 W. Forest Street in Yeoman, the Northwest Carroll branch offers library services to the northern part of Deer Creek Township. Phone: 574-965-2382
Museums, Archives, and Interpretive Centers
Carroll County Historical Museum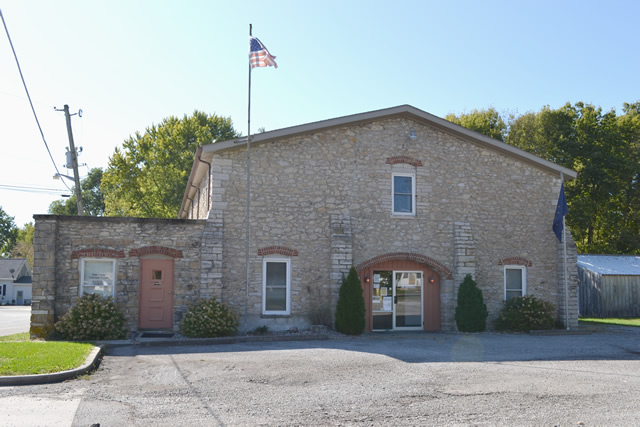 The
Carroll County Historical Museum
houses many early artifacts and documents from throughout Carroll County. The museum is located in the 1904 Peirce Stone Barn at 700 N. Washington Street.
In addition to the large collection of items and memorabilia, the Museum has an extensive collection of genealogical materials which include primary sources such as original marriage certificates and school records as well as histories, census data, family records and genealogies, and other types of material relevant to families of Carroll and surrounding counties.
The Museum is run by volunteers from the Carroll County Historical Society. These volunteers have constructed many databases, and some of those relevant to genealogy are online at the Museum website which also hosts a digital photo archive of over 15,000 photographs of people, places, and events in Carroll County.
Charles E. Gerard Archives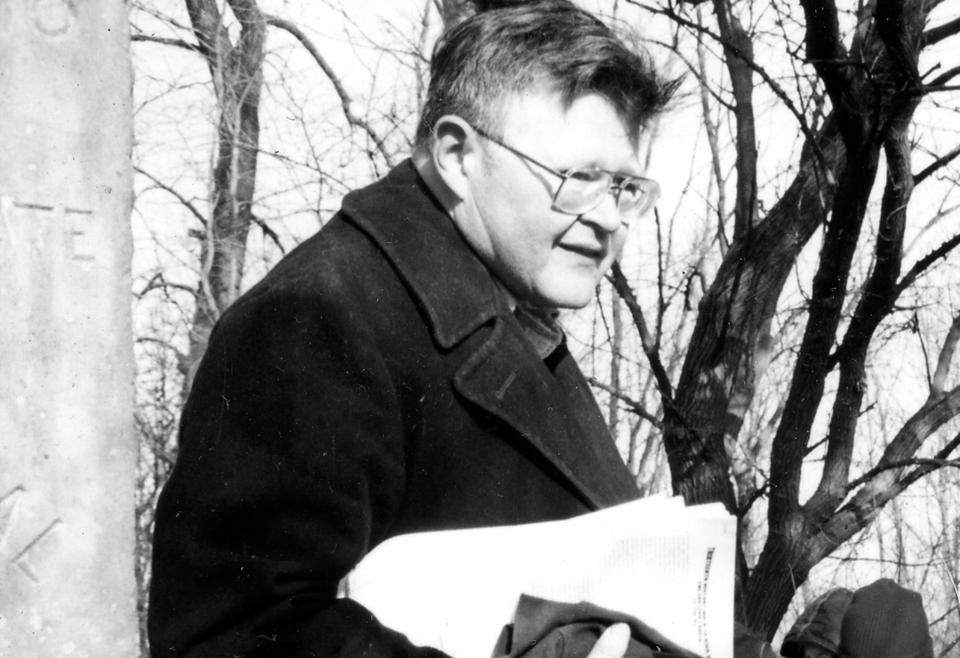 Located on the second floor of the Delphi Opera House at 109 S. Washington Street, the Charles Gerard Archives include the photographic and document collection amassed by Charles E. Gerard and donated to the Delphi Preservation Society prior to his passing in 2005 from ALS.
In addition to the Gerard collection, the Gerard Archives Room houses the records of the Delphi Preservation Society, local history materials, poetry of James Whitcomb Riley, original wallpaper samples from the Delphi Opera House along with other artifacts, architectural drawings and contractor materials for the restoration of the opera house, paintings and drawings by local artists, and more. More information may be found at https://www.delphipreservationsociety.org/charles-e-gerard. The Gerard Archives Room is open by appointment. To schedule a visit, contact This email address is being protected from spambots. You need JavaScript enabled to view it..
Wabash & Erie Canal Interpretive Center
The
Wabash & Erie Canal Park
is located at 1030 N. Washington Street in Delphi on the only functioning and watered portion remaining of the Canal. Canal Park has been under development since the 1970s and consists of many cabins, an early home, and other buildings and displays reflecting life in the Canal Era.
The Interpretive Center, opened in 2003, offers interactive exhibits to tell the fascinating 1832-76 timeline for the creation and development of the Wabash & Erie Canal--the largest manmade waterway in the United States. The large building also houses a Conference Center which is used for weddings and other gatherings.
The summer of 2009 witnessed the debut of the new replica Canal Boat, The Delphi, which is available for rides in the warmer months on a mile-long section of the Canal. The boat holds 40 passengers and crew, and is also available for rental for special group occasions.